Fr. Laurence Freeman gave the pre-conference retreat at the 2017 John Main Seminar in Houston Texas on the subject of The Inner Room. This track, which is the opening reflection, would provide a wonderful way to help us slow down at a busy time of year, such as Christmas and really examine what is meant by Jesus' teaching in Matthew 6:6: But when you pray, go into your room, close the door and pray to your Father, who is unseen. Then your Father, who sees what is done in secret, will reward you. 
The entire series of 6 talks that make up the retreat is available for listening here:  The Inner Room. The sixth track is notable because it is a commentary on, and was recorded inside, the Rothko Chapel in Houston.
Guidance for Your Recommendations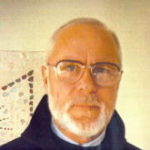 A Catalog of Resources may be the first place to browse to guide either your purchases or your recommendations to other meditators.  Rather than simply a listing, it is organized according to general topic headings.  
The School of Meditation Resources page outlined below organizes books and materials according to specific needs, whether for newcomers to meditation, those with specific concerns or interests, or as teaching materials.
An Index to Fr. John Main's books - When we read Fr. John Main's works, we often find there are particularly meaningful passages that jump out at us.  Perhaps you have wished for some way of finding your way back to some of these when someone asks a question or  you find yourself in a discussion, and you remember that you read something particularly useful for sharing, but have no memory of exactly where.  Thanks to a wonderful volunteer effort, an impressive alphabetical topic index, has been created.
Weekly Readings and Teachings
In the United States, the School of Meditation seeks to support and nurture meditators in a way that strengthens and deepens their daily practice, expands their spiritual friendship within the wider community as a result of sharing the contemplative path, and seeks to increase knowledge of and appreciation for the wonderful ancient Christian tradition in which meditation is grounded.  All who practice the discipline of Christian meditation in our tradition are invited to participate in the programs of the School, and certainly those who lead groups or who feel called to leadership should try to optimize such experiences.
To find out more about School events in the United States, particularly Essential Teaching Weekends, visit the Upcoming Events page on this website. 
The resources of the School of Meditation are also freely available to all through our International School website. Group leaders will find ready made introductory materials, syllabi, and recommendations for readings, organized by six stages, specifically under the Resources tab on the International School website.
Each step in the School Program is designed to provide an opportunity to share experiences with other meditators, reflect on insights gained and learn how other meditators meet the challenges of the daily discipline of meditation. At all times we seek to lead meditators into a deeper insight into what the experience means to them personally, a deepening acceptance of the gift of our own unique being.