The World Community for Christian Meditation, inclusive of all denominations, shares a commitment to the discipline of meditation inspired by the early Christian Desert Fathers and Mothers, and John Cassian in particular, as taught by Fr. John Main, OSB (1926-1982).
Fr. Laurence Freeman OSB, his successor, a Benedictine monk and Director of the World Community for Christian Meditation, continues the teaching. It transforms our lives in the discipline of its twice daily practice and creates community - a monastery without walls.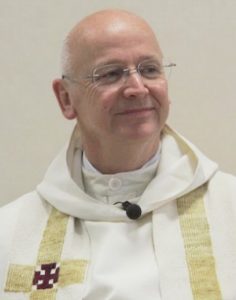 Registration is open!! Click here for more information!
U.S.A. National Retreat and Conference with Fr. Laurence Freeman
October 18 - 20, 2019 | Phoenix, AZ
Can church as we have come to imagine it really be contemplative? Fr. Laurence Freeman OSB will share his vision of what the Spirit is already doing to reshape the church, looking back to our Christian origins and forwards into the unknown. We are not janitors of a building nor archivists.... but followers of the Way. 
Support our new WCCM Center for Peace in Bonnevaux, France!
See our Support Page on this website for special US donation information and also visit the Bonnevaux website